---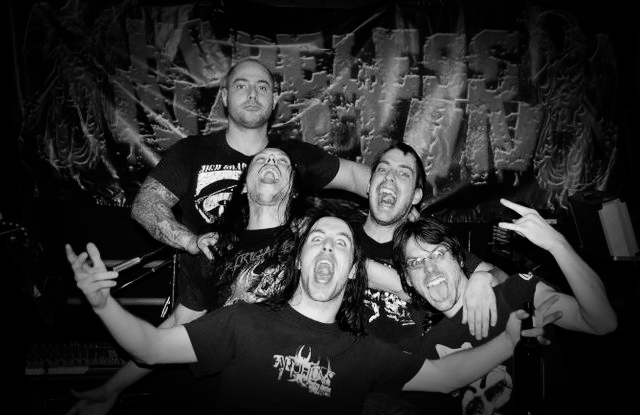 Biography
---
Formed in February 1998, Hopeless Nation was put together for one thing – their love of hardcore and metal. Ever since, they've been making quite a name for themselves. Becoming known not only for their heaviness and originality, but also for their great live performances. From the begining, HN gained a lot of notoriety in the local scene. Containing members from different musical backgrounds, "We try to perfectionize an original sound of old and new school metal, raw, intense, in your face."
Since the release of their debut independent DIY release, "World of Hate" (March 2002), the band has been touring in East Coast Canada, did over 200 shows and performed with bands such as 100 demons, In Dying Days, A Perfect Murder, A Death for Every Sin, Final Word, IRE, The Black Hand, Lofofora, Ark Angel, Day of Mourning, Pitboss, Bloodwar and many more The band has proven their ability to own the crowd with their tightness, but mostly with total sickness on stage.
In April 2004, they released a new 6-song EPCD titled "Our Mistakes", filled with political, anti-war, societys values based lyrics and a powerfull and mature sound. Since then, HN has worked hard to expand their popularity all around Canada and the US.
In 2009, the band released "Build From Scratch" a full-lenght album
NEW ALBUM AND TOURING IN PROCESS FOR SUMMER 2008.. ITS GONNA KICK ASSSSSSS..STAY TUNED..
Support! we love you GUYS!!!! keep on rockkkinnn!
---
---
Booking contacts
Agency: Provocant Media
Phone: 819-690-1265
Email: stevedc@provocantmedia.com
---
---
---