Messe Noire Never Released Demo Is Finally Out Now!
---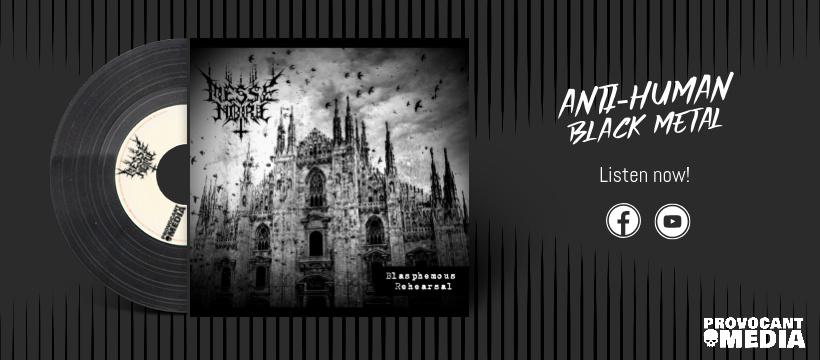 It is through the recording sessions of their first album that Messe Noire put online 2 pieces recorded in 2016 in their rehearsal room. The demo titled "For Your Will Is My Command" is now available for listening in the release section of our website. You will find a link to get there at the end of this article.
Deth, the drummer of the band said::
We stumbled upon it while Morbid and I were relaxing through the buzz and the smell of rock & roll  tobacco in the practice room. The first song started and it hit me! I didn't even remember that we had recorded this! It made me think of giving them to our fans while waiting for the release of the first album.
Some segments of my playing are as blurry as the overall sound of the recording. That's probably why we didn't do anything with it! However, I like the atmosphere released through this infernal chaos  We feel very well the impiety that we strive to disclose through our songs and in my opinion, it doesn't take more to make great black metal. Hatred and devotion to the cult of Satan!
---